Oral Surgery
At Veranda Dentistry, we know the thought of oral surgery can make any patient feel a little anxious – especially those with any level of dental anxiety already.
We want you to know that you are in the most skilled and capable hands with our team. Even though we assure you there's no need to fear, we promise to sit down with you beforehand to discuss the details of the procedure and address any questions or concerns you may have. We're here with you every step of the way.
Get the Care You Deserve
Schedule a consultation today.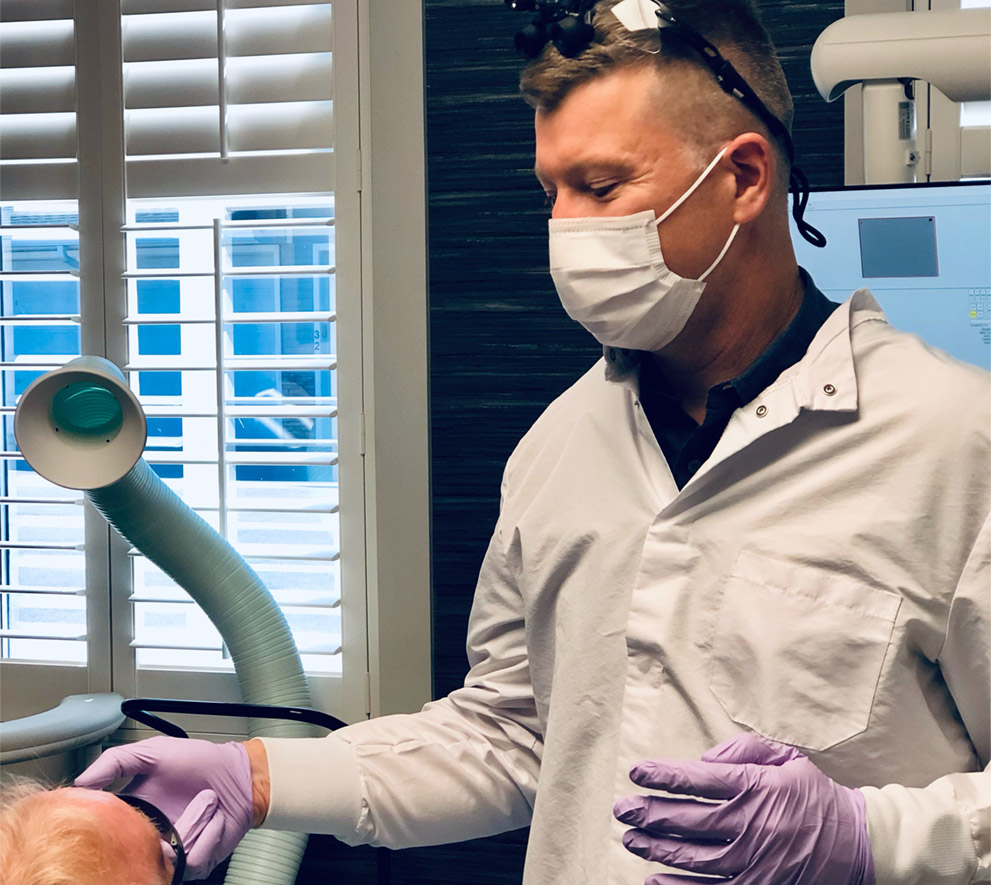 Safety First
With any oral surgery procedure, we will be sure to exhaust all potential treatment options before deciding on surgery. Your doctor will sit down with you in a comprehensive consultation to discuss the details of the procedure, and provide detailed post-op instructions to ensure the fastest, most comfortable recovery.
General anesthetic is typically used for any type of oral surgery to ensure your comfort. You will need to arrange for transportation to and from your appointment for your safety. If you need extra help relaxing before your appointment, we also have sedation options available to make your experience as relaxed and comfortable as possible.
Extractions & Wisdom Teeth
While our primary goal is to keep your teeth healthy and in your mouth for as long as possible, sometimes an extraction may be in your best interest. We want you to know that today, with advances in techniques and technology, tooth extractions are a fairly routine and painless procedure.
Your Pleasant Hill and Johnston dentist will be sure to discuss all of your options before resorting to an extraction. Once healed, we have plenty of great tooth replacement solutions to get your smile back on track.
Reasons for extractions:
Impacted wisdom teeth
Excessive crowding
Alignment & bite problems
Infected tooth
Periodontal disease
Badly broken or decayed tooth
Full Mouth Reconstruction
If your mouth has been devastated by gum disease, rampant decay or a traumatic injury and you have lost all hope in ever having a healthy, functioning smile again, our team would love to be the one to help. We are happy to offer full mouth reconstruction services to help our patients smile and enjoy life again.
We will sit down with you in a comprehensive consultation to assess your current state of oral health, your dietary and lifestyle habits, as well as your goals, ideal timeline and budget. Together we will create a custom treatment plan to rebuild your smile, your confidence, and your quality of life.
Your full mouth reconstruction may involve (but is not limited to) any of the following treatments:
Bone or soft tissue graft
Extractions
Dental implants
Bridges or dentures
Oral surgery
Contact Us
If you have any questions about oral surgery, or would like to schedule a visit with your Des Moines dentists, Dr. Chad Johnson at Veranda Dentistry, give us a call today at (515) 650-5531 or request an appointment online!
SCHEDULE NOW