We Care
At Veranda Dentistry, our patients' health and safety are our top priorities.
As leaders in the community, we are raising the standard of care, increasing hygiene and sanitation measures, and providing new avenues for patient support during the COVID crisis. Our support of the Des Moines community continues to grow, because this is our home, because our people matter, because… we care.
Get the quality dental care you deserve
Schedule a visit with us today!
Ozone & Air Filtration
Ozone
Veranda Dentistry is proud to join an international community of scientists and doctors supporting the utilization of Ozone air and water. Developed by Nikola Tesla for the purification of operatory rooms, these EPA-approved devices kill viruses, pathogens, bacteria, fungus, and parasites in both air and water. Created during thunderstorms, Ozone naturally purifies and disinfects, and creates a clean aroma of rainfall.
At Veranda Dentistry, we use Ozone to purify the water lines used for the cavitron and drill machines. As the water sprays, it disinfects the aerosols created by the machines. We also ask that our patients rinse with Ozone before their hygiene appointments to disinfect their mouth and gums. Surfaces of the clinical areas are also rinsed with Ozonated water, in addition to our standard disinfecting measures.
Air Filtration
In an effort to improve the quality of air supplied to our patients and employees, we recently had iWave-R ion generators installed at the Pleasant Hill location, thanks to Jake Burkhart at Modern Heating and Air. This cold plasma air purifier kills 99.6% of airborne pathogens within 30 minutes, including viruses, bacteria, and fungi. They also installed special MERV-16 filters, which remove 95% of all airborne particles three micrometers and larger.
In an effort to improve air filtration for our patients who work in healthcare, as well as our own employees, we are now custom 3D printing N95 face masks. By using our 3D Scanner to render face scans and our FormLabs Form 3 3D printer, we are able to make 100% FREE custom-fit respirators and masks that are both washable and reusable, for both our employees and our patients who work in healthcare.
Debt Forgiveness & Lowered Fees
At the end of March, when COVID was at its peak, Veranda Dentistry cleared all outstanding balances for patients 70 years old and older. This is our way of demonstrating mercy and respect for our aging population who is most vulnerable to this pandemic, and to provide positive news to our community during these tough times.
To extend the good news even further, and as a way to show even more compassion for our community, we have reduced our fees by 25% across the board for all patients! This became effective April 1st, but it is no April Fools Joke!
Patient Communication
At Veranda Dentistry, we want to make sure that the most vulnerable among us are well taken care of.
Even though our employees are at home, we are calling each and every one of our elderly patients to check in, stay in touch, and ask if there is anything that we can do for them during this crisis. We want them to know that we care and are here to help.
Donating Personal Protective Equipment (PPE)
Veranda Dentistry has joined many offices in donating our unused protective equipment, such as masks and gloves, to the local medical community. As supply stockpiles countrywide are low, we have donated these essential materials to help support others in our local healthcare community.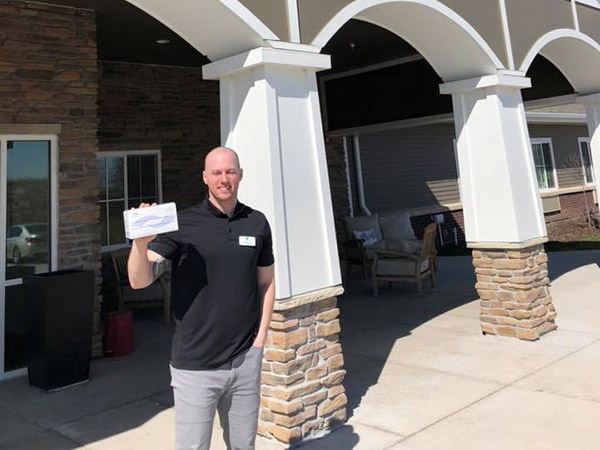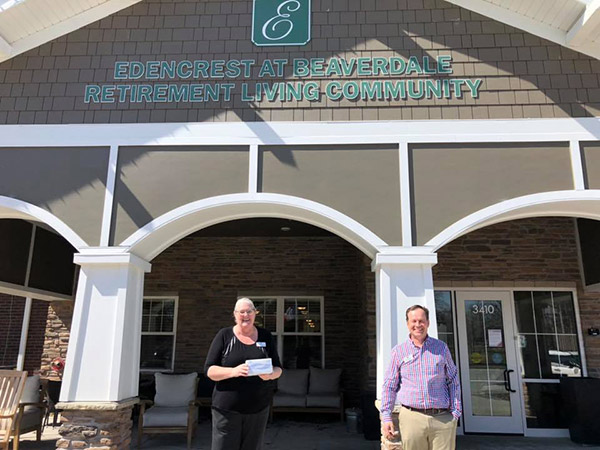 Stay up-to-date with us on Facebook to learn more about how Veranda Dentistry is supporting the community and providing a better experience for our patients.
RESPONSIBLE STEWARDSHIP
We believe that we are called to be good stewards of the resources and assets that we've been put in charge of. Those precious resources not only include your teeth, it also includes the water, materials we use, and how we dispose of them.
Two examples that Veranda Dentistry has employed for more than 10 years, is our usage of Solmetex water filtration. According to Solmetex, the American dental industry releases 3.7 tons of mercury into the public water system annually. Though it is not required of dental offices, Dr. Johnson had the Solmetex water filtration system installed, which not only filters 99% of the metals that are drilled out of patients' teeth, but it is annually recycled and mailed back to the company, for them to properly dispose of the contaminants.
The second example, is that we recycle our papers, plastics, and cardboards. Our trash load is actually quite small! Considering all the sterile and clean products that are mailed and delivered to us, we take pride in having recycled a bulk of our disposables for over 10 years, since opening in July, 2005.